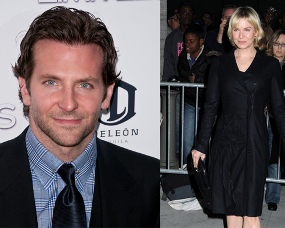 Hollywood celebrity
couple, Bradley Cooper and Renee Zellweger is rumored breakup. Bradley and Renee who has been in a relationship for 2 years it is a good separation.
As reported by U.S. Weekly magazine, on Saturday (03/19/2011), Bradley and Renee known to start a relationship when the two photographers caught a romantic dinner in New York in July 2009. They also look berciuman while in Spain.
Since the incident, Bradly secret relationship with the star of 'Bridget Jones's Diary'. After two years of relationship 'in secret', rumors of their breakup finally smelled the local media when Bradly appear on the show 'Inside the Actors Studio'.
Sources close to both states if the couple is not together anymore. But both Bradly and Renee are not willing to comment about their relationship.
Before going out with Renee, Bradley has pernih married to actress Jennifer Esposito. But their marriage lasted only for 6 months.