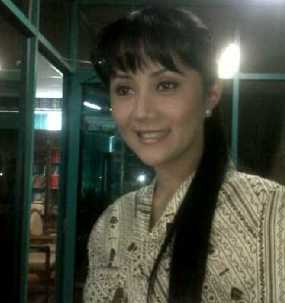 Finally the day of peace arrives! Aida and Zainuddin will meet for the first time in public. Aida said, Zainuddin already confirmed his presence, on Tuesday (11/09/2010) tomorrow.
Aida and Zainuddin will meet at the Hotel Grand Cempaka Mas, Central Jakarta at 10.00 am. In the meeting, Zainuddin will apologize to Aida openly in public.
"Yes he (Zainuddin) arrived. He's confirmation," said Aida detikhot when contacted via phone on Monday (8/11/2010).
In that meeting, Aida accompanied by parents and lawyers. In the meeting, Aida will apologize to the public because preaching is considered disturbing. While dai a million people would be apologizing to Aida.
"The meeting at 10 tomorrow. The agenda is still the same," said Aida.