Miley Cyrus has made it clear: her next movie, LOL, will showcase a mature, edgy side to the actress.
Based on a few leaked script pages, we can confirm: she isn't kidding!
In the movie, Miley portrays a rebellious teen named Lola. As first reported by Hollywood Life, this character loses her virginity in the film; smokes pot; makes out with a female friend; drinks a lot; and, oh, accidentally shows her mom her Brazilian wax.
Suddenly, Cyrus' on-stage antics look tame by comparison, huh?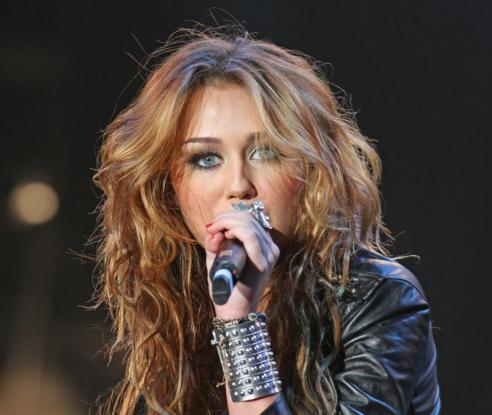 Hannah Montana Who?!? Miley Cyrus turns 18 in November. Look out, world! Farewell, pants!
Miley isn't the only young actress ratcheting up the raciness in the film.
Twilight star Ashley Greene plays Lola's rival, a girl nicknamed "The Post It" because "she sticks to every guy."
There's no release date scheduled yet for LOL, but it should hit theaters in 2011. Will you go see it?